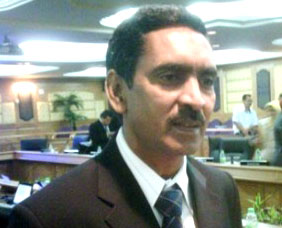 Suaram chairperson K Arumugam has claimed to be the latest to be stopped when attempting to travel overseas.
According to him, he was stopped at the Immigration counter at the low-cost carrier terminal (LCCT) at 5.15am this morning for 10 minutes.
Arumugam (left), who was on his way to Chennai, India, said he was at the Autogate but it did not open.
"An officer came to my help and took my passport for verification. She said she need to consult a senior officer. After about 10 minutes, she came back and said I am cleared. But refused to give any details except that I am disallowed to use (the) Autogate," he said in an SMS to Bersih secretariat, which was made available to Malaysiakini.
He further said he is unsure if this "harassment" is related to ongoing investigations against Suaram or his role in Bersih 2.0.